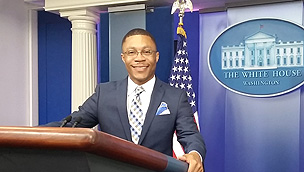 Posted by Jennifer Silverman in
Press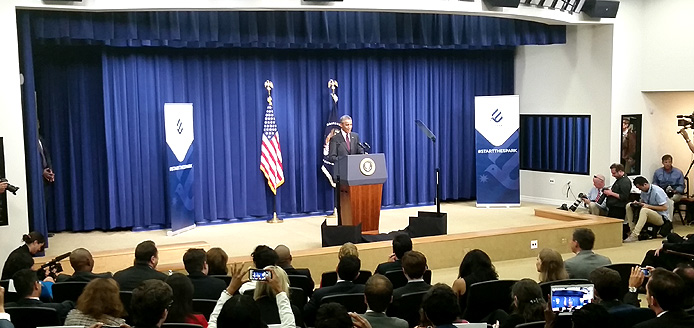 WASHINGTON, D.C. (May 11, 2015) —Johnson Media Inc., an award-winning marketing and communications firm headquartered in Atlanta, today announced that company founder and CEO Kevin D. Johnson was invited to the White House for a special event regarding entrepreneurship with President Obama and other dignitaries.
The White House brought together approximately 100 emerging entrepreneurs from across the United States and around the world to recognize them, to create innovative solutions to world challenges, and to highlight the importance of the President's commitment to helping young entrepreneurs.  This event came ahead of the President's travel to this summer's Global Entrepreneurship Summit in Kenya and provided a unique opportunity to galvanize global attention on successful, young entrepreneurs.
Since launching Johnson Media Inc. in 2000, Kevin has grown the company by increasing revenue substantially.   Recently, he led his company in winning a bid for a $40 million contract, the largest in company history.  Moreover, Kevin has become a highly regarded thought leader in business and entrepreneurship.  His bestselling book, The Entrepreneur Mind: 100 Essential Beliefs, Characteristics, and Habits of Elite Entrepreneurs, released in 2013, has been read by hundreds of thousands of readers and is used in many of the top universities in the world.
Attendees of the White House program included business moguls such as Mark Cuban, owner of Dallas Mavericks; Steve Case, Chairman and CEO, Revolution, LLC and Co-Founder of AOL; Brian Chesky, Co-Founder and CEO, Airbnb; Rich Barton, Founder, Expedia, Zillow and Glassdoor; Elizabeth Holmes, Founder and CEO, Theranos; Antonio Gracias, CEO and Chief Investment Officer, Valor Equity Partners; Julie Hanna, Executive Chair of the Board, Kiva; Daymond John, CEO, FUBU and Shark Branding; Daphne Koller, President and Co-Founder, Coursera; Hamdi Ulukaya, Founder and CEO, Chobani; Nina Vaca, CEO, Pinnacle Technical Resources; Alexa von Tobel, Founder and CEO, LearnVest; Andrew Yang, Founder and CEO, Venture for America.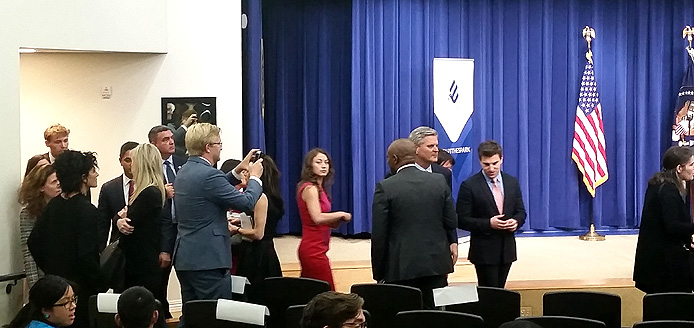 CEO of Johnson Media Inc., Kevin D. Johnson, stated, "This invitation is a great honor and privilege.  I commend President Obama for recognizing young entrepreneurs and funding many initiatives that will help young entrepreneurs excel.  I am truly thankful and excited to be among other outstanding business leaders who are passionate about entrepreneurship and will continue to make a huge impact in the world."
About Johnson Media Inc.:
Johnson Media Inc. is an award-winning  marketing and communications firm that specializes in strategy development for Fortune 100 companies. It also excels at strategy implementation which includes, but is not limited to services such as creative development, social media marketing, custom publishing, graphic and web design, video production and editing, and media placement. Based in Atlanta, Georgia, Johnson Media Inc. was founded in 2000. Clients include Cadillac, Target, McDonald's, Accenture, Bermuda Department of Tourism, The Coca-Cola Company, and JP Morgan Chase.
Contact Information:
Jennifer Silverman
jennifer@johnsonmedia.com