Porsche Selects Johnson Media Inc. for National Marketing Campaign
Posted by Jennifer Silverman in
Press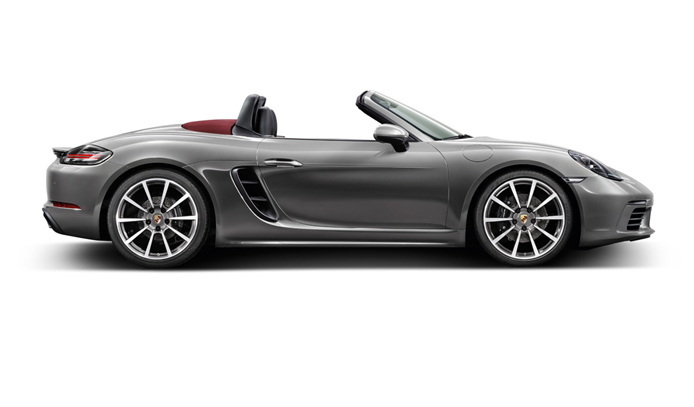 ATLANTA (March 17, 2016) — Johnson Media Inc., an Atlanta-based marketing and communications firm, has been selected by Porsche Cars North America, Inc. to help the luxury car brand market to affluent professionals. Johnson Media Inc. will manage marketing and communications aspects of a nationwide campaign.  This includes strategic and creative development for video, print, digital, public relations, media placement, and events.
CEO of Johnson Media Inc., Kevin D. Johnson, remarked, "It is a great honor and privilege to work with Porsche, a major global market leader in the premium segment of the automotive industry. Simply put, the brand is iconic and represents the best."
Andre Oosthuizen, Vice President of Marketing for Porsche Cars North America, Inc., said, "Our partnership gives us a unique opportunity."
Porsche Cars North America, Inc. aims to strengthen its brand recognition and purchase consideration among accomplished professionals of Generations X and Y. The marketing campaign will highlight signature, experiential events throughout the United States in various cities such as Atlanta, Chicago, San Francisco, and Washington, D.C.
About Johnson Media Inc.:
Johnson Media Inc. is an award-winning marketing and communications firm that specializes in strategy development for Fortune 100 companies. It also excels at strategy implementation which includes, but is not limited to services such as creative development, social media marketing, custom publishing, graphic and web design, video production and editing, and media placement. Based in Atlanta, Georgia, Johnson Media Inc. was founded in 2000. Clients include Porsche, Target, McDonald's, Accenture, Bermuda Department of Tourism, The Coca-Cola Company, and JP Morgan Chase.
About Porsche Cars North America, Inc:
Established in 1984, Porsche Cars North America, Inc. (PCNA) is the exclusive U.S. importer of Porsche 918 Spyder, 911, Boxster and Cayman sports cars, the Macan and Cayenne SUVs, and Panamera sports sedans. Headquartered in Atlanta, Georgia since 1998, PCNA is also home to the first Porsche Experience Center in North America featuring a module-based 1.6 mile driver development track, business center, human performance center, and fine dining restaurant. PCNA employs approximately 300 people who provide parts, service, marketing, and training for 188 dealers. They, in turn, work to provide Porsche customers with a best-in-class experience that is in keeping with the brand's 65-plus year history and leadership in the advancement of vehicle performance, safety and efficiency. PCNA is a wholly-owned subsidiary of Porsche AG, which is headquartered in Stuttgart, Germany.
Contact Information:
Jennifer Silverman
jennifer@johnsonmedia.com