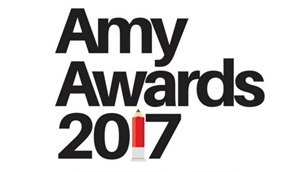 Posted by Jennifer Silverman in
Press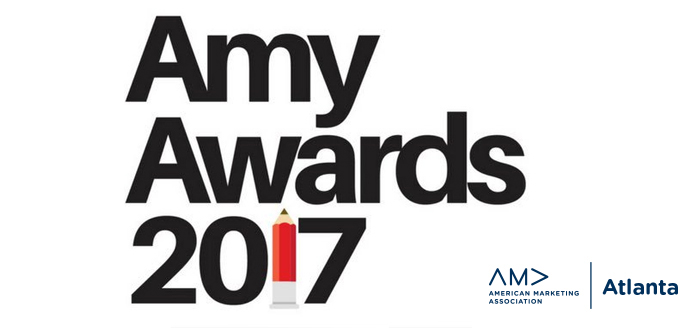 ATLANTA (March 9, 2017) — Johnson Media Inc., an Atlanta-based marketing and communications firm, has been awarded the American Marketing Association's AMY Award for its work for Porsche Cars North America, Inc. Johnson Media Inc. was chosen from hundreds of entries that represent the finest marketing work produced by Atlanta-area firms and agencies this past year.
CEO of Johnson Media Inc., Kevin D. Johnson, said, "We are truly honored by this wonderful recognition. We have an awesome team that worked really hard to obtain outstanding results for Porsche Cars North America."
Last year, Johnson's firm was selected by Porsche Cars North America, Inc. to help the luxury car brand market to affluent professionals. Johnson Media Inc. managed marketing and communications aspects of a nationwide campaign. This included strategic and creative development for video, print, digital, public relations, media placement, and events.
The Atlanta Marketer of the Year (AMY) Awards, presented by the American Marketing Association (AMA) Atlanta chapter, recognizes companies and individuals who have made their mark on the Atlanta marketing scene during the previous calendar year. This year marked the 60th anniversary of the awards, and winners were honored with the signature AMY Awards Red Pencil. Other companies honored this year include SunTrust, AT&T, Kimberly-Clark Corporation, and Edelman.
About Johnson Media Inc.:
Johnson Media Inc. is an award-winning marketing and communications firm that specializes in strategy development for Fortune 100 companies. It also excels at strategy implementation which includes, but is not limited to services such as creative development, social media marketing, custom publishing, graphic and web design, video production and editing, and media placement. Based in Atlanta, Georgia, Johnson Media Inc. was founded in 2000. Clients include Porsche, Target, McDonald's, Accenture, Bermuda Department of Tourism, The Coca-Cola Company, and JP Morgan Chase.
About the American Marketing Association (Atlanta):
AMA Atlanta is the go-to source for marketing knowledge, events, resources and networking in Atlanta. At almost 1,000 members strong, it is the largest marketing organization in the city and the third largest AMA chapter nationwide.  AMA Atlanta is the home for all marketers – from high school students and collegiate marketers to young professionals and marketing managers to its executive advisory board comprised of CMOs and vice presidents.  Members include professionals across the spectrum of the discipline: research, non-profit, public relations, advertising, branding, direct marketing, interactive, creative, multicultural and more. Visit http://www.ama-atlanta.com for more information.
Contact Information:
Jennifer Silverman
jennifer@johnsonmedia.com