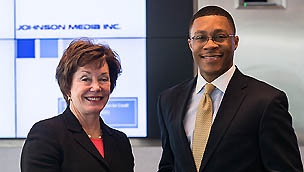 Posted by Jennifer Silverman in
Press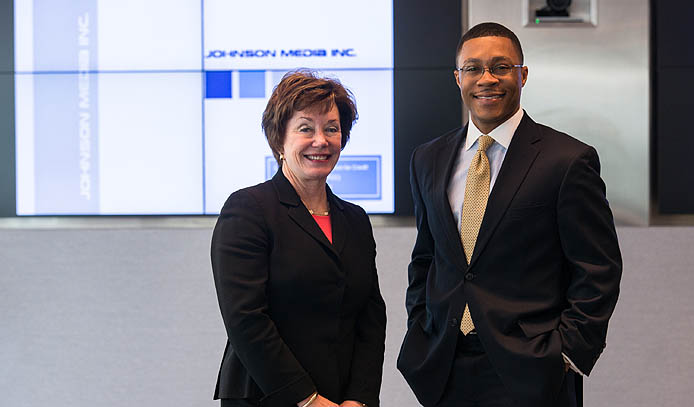 ATLANTA (September 16, 2013) — Johnson Media Inc., an Atlanta-based marketing and communications firm, has been chosen as the agency of record to lead a multi-million dollar national campaign created by the nonprofit National Foundation for Credit Counseling (NFCC) and partially funded by Bank of America, Chase, GE Capital Retail Finance, Wells Fargo, and other major financial institutions. Johnson Media Inc. will manage all marketing and communications aspects of the new campaign entitled Sharpen Your Financial Focus™.  This includes creative development for television, radio, print, and digital platforms, public relations, and media placement.
Johnson Media Inc. bested two other competing advertising agencies, one in Washington, D.C. and the other in Dallas, Texas, to win the major account. The selection process included a nine-month review with a final pitch in Washington, D.C., the headquarters of the NFCC.
CEO of Johnson Media Inc., Kevin D. Johnson, remarked, "We worked extremely hard to win this account, because the mission of the NFCC is so important.  This campaign will undoubtedly change the lives of millions of Americans and help them get on firm financial ground."
Susan C. Keating, president and CEO of the NFCC, said, "Our team  unanimously thought that Johnson Media Inc. was the perfect fit for this exciting and major project.  Their broad knowledge of the financial industry, understanding of the American consumer, and ability to be nimble and create a contemporary and compelling campaign made them a perfect choice."
The financial industry has been a significant client base for Johnson Media Inc. during its 13-year history.  In addition to the NFCC, Johnson Media Inc. has worked with Allstate, Bank of America, H&R Block, MetLife, PNC, and Raymond James.
The Sharpen Your Financial Focus™ campaign will begin in mid-September and offers consumers a one-on-one financial review, access to the NFCC's MyMoneyCheckUp® financial self-assessment tool, and in-person or online financial education.
About Johnson Media Inc.:
Johnson Media Inc. is an award-winning marketing and communications firm that specializes in strategy development for Fortune 100 companies. It also excels at strategy implementation which includes, but is not limited to services such as creative development, social media marketing, custom publishing, graphic and web design, video production and editing, and media placement. Based in Atlanta, Georgia, Johnson Media Inc. was founded in 2000. Clients include Cadillac, Target, McDonald's, Accenture, Bermuda Department of Tourism, The Coca-Cola Company, and JP Morgan Chase.
About the National Foundation for Credit Counseling:
The National Foundation for Credit Counseling (NFCC) (www.nfcc.org), founded in 1951, is the nation's largest and longest serving network of national nonprofit community-based credit counseling organization. The NFCC's mission is to promote the national agenda for financially responsible behavior, and build capacity for its members to deliver the highest-quality financial education and counseling services. NFCC Members annually help more than two million consumers through more than 600 community-based offices nationwide.
Contact Information:
Jennifer Silverman
jennifer@johnsonmedia.com