Park N' Fly

/ Web Development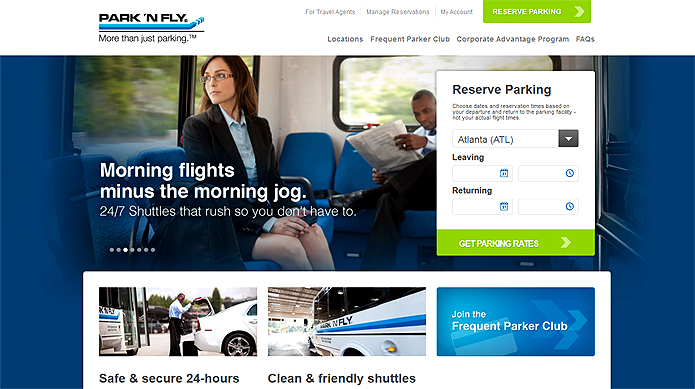 About
Goal: Park N' Fly wanted to redesign and implement a new and flexible consumer website. Their previous design did not allow them to easily create dynamic elements consistent with a modern web browsing experience.
Strategy: Our team redesigned the website, primarily the back end, using programming techniques that give the company's designers more flexibility and control over elements of the web site.
Impact: Those who maintain the web site can make updates in a fraction of the time it took beforehand. Also, the user experience of the web site has greatly improved.