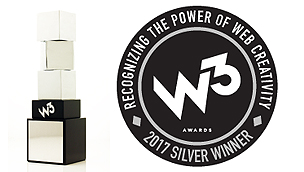 Posted by Jennifer Silverman in
Press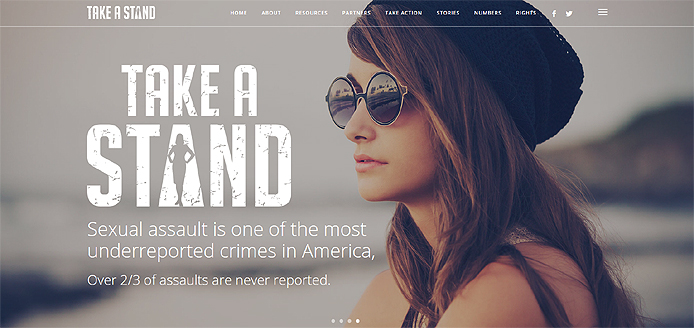 ATLANTA (November 8, 2017) — Johnson Media Inc., an Atlanta-based marketing and communications firm, has been awarded the W³  Award for its outstanding work for the City of Atlanta and its "Take a Stand to End Sexual Assault" campaign. Johnson Media Inc. was chosen from over 5,000 entries that represent the finest marketing work produced by advertising agencies, PR firms, interactive agencies, in-house creative professionals, web designers, graphic designers, and web enthusiasts this past year.
CEO of Johnson Media Inc., Kevin D. Johnson, said, "We worked so hard on this project, because we know that it will change so many lives for the better. I am especially proud of my team for this recognition."
In 2015, Johnson's firm was selected by the City of Atlanta to help develop a proactive campaign to prevent sexual assault and support victims.  The campaign offered resources to both women and men on how to guard their personal safety or get help quickly in the event of an emergency. Johnson Media Inc. managed marketing and communications aspects of the citywide campaign, beginning with the creation of a dynamic website.
About Johnson Media Inc.:
Johnson Media Inc. is an award-winning marketing and communications firm that specializes in strategy development for Fortune 100 companies. It also excels at strategy implementation which includes, but is not limited to services such as creative development, social media marketing, custom publishing, graphic and web design, video production and editing, and media placement. Based in Atlanta, Georgia, Johnson Media Inc. was founded in 2000. Clients include Porsche, Target, McDonald's, Accenture, Bermuda Department of Tourism, The Coca-Cola Company, and JP Morgan Chase.
About the W³ Awards:
The W³ Awards honors creative excellence on the Web, and recognizes the creative and marketing professionals behind award winning websites, web video, and online marketing programs. Simply put, the W³ is the first major Web competition to be accessible to the biggest agencies, the smallest firms, and everyone in between. Small firms are as likely to win as Fortune 500 companies and international agencies. The W3 Awards is sanctioned and judged by the Academy of Interactive and Visual Arts, an invitation-only body consisting of top-tier professionals from a "Who's Who" of acclaimed media, advertising, and marketing firms. Please visit www.aiva.org for a full member list and additional information. For more information about the W³ Awards, please visit www.w3award.com, email The W³ Awards at info@w3award.com or call 212-675-3555.
 Contact Information:
Jennifer Silverman
jennifer@johnsonmedia.com